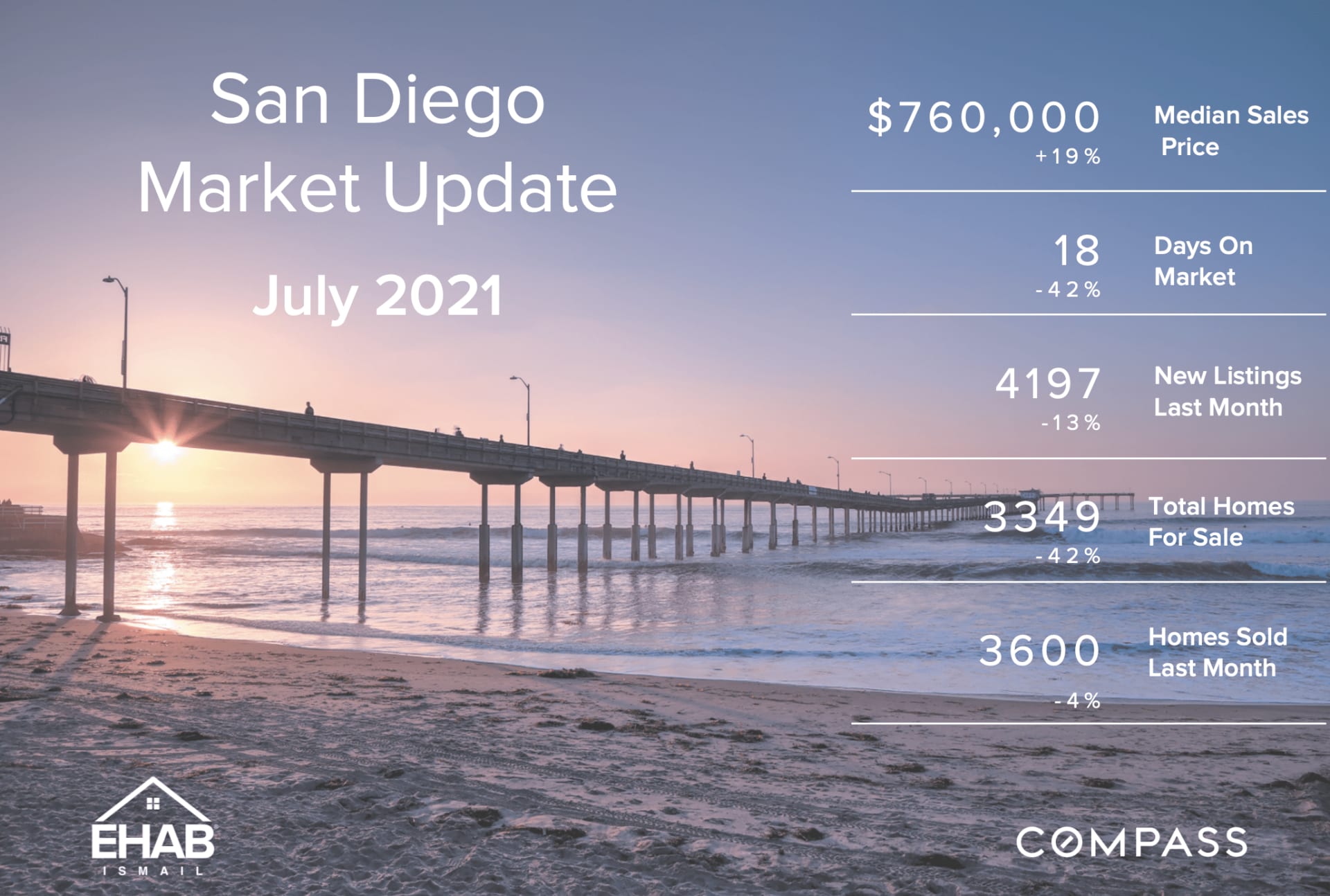 The San Diego real estate market continues to be competitive, with average home selling for 104.6% of asking price. The economic forces of low inventory supply and high buyer demand, fueled by historically low mortgage rates, continues to play out in the form of multiple offers and appreciating median home values.
As we transition into the fall market next month, we do expect to see a natural slowing down in activity. Further, as the larger global economy continues to recover from the pandemic, look for mortgage rates to start to climb, which may slightly dampen buyer demand. That said, with no change in the inventory supply currently on the horizon, San Diego will continue to remain a HOT seller's market.
For full newsletter - plus local events and tips, click on the link below!